HOT OFFERS ON 10 & 25 CLASS PACKS!
Summer's here, and your practice is ready to kick-off!
The Solstice represents the unofficial start to Summer, with that welcoming feeling of your hot yoga routine to prepare body and mind for a brand new start!
With lockdowns ending, and social distancing soon over, yogis have now been returning to experience the sanctuary of the BYL hot yoga room, a place designed with the purpose to empower you to create your own intention and transformation.
We're pleased to announce our huge 10 Day Summer Solstice Sale on our 10 and 25 Class Passes! Buy a 10 Class Pass and get 3 additional classes FREE, so you get to enjoy 13 classes for the price of 10!
Like an even bigger pack? Take a whopping £50 off our hugely popular 25 Class Pass, now only £275 instead of £325! Take advantage of this unbeatable chance to load up on our 25 Class Pass at a very special price!
You can buy up to a limit of two of each package, and you have a year to activate each pass after purchase. The sale ends Wednesday 30 June! Blink…and it's over…just like Summer!
SALE ENDS WEDNESDAY 30 JUNE
———————————————————————————-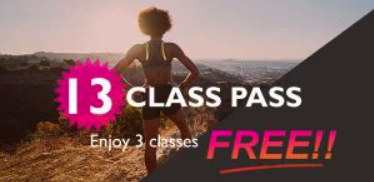 10 CLASS PASS + 3 FREE!*
BUY SPECIAL 13 CLASS PASS
ENJOY 13 CLASSES FOR THE PRICE OF 10!
Through 30 JUNE pick up a 10 Class Pass (or two) for only £150 each, and enjoy a bonus of 3 classes FREE per pass! You can use your new passes at our beautifully refurbished studios and on BYL Live! Limit two 13 Class Passes p/p.
Buy Special 13 Class Pass>
———————————————————————————-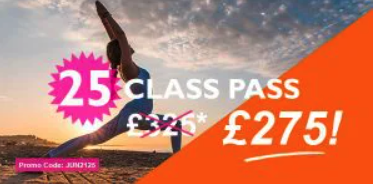 25 CLASS PASS ON SALE! SAVE £50!*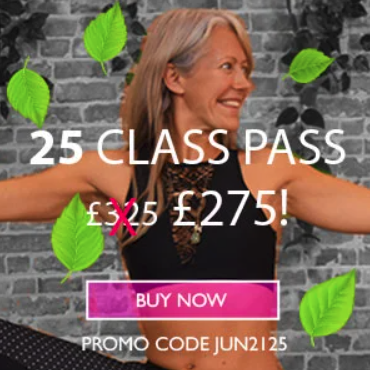 Buy 25 Class Pass at a Huge Discount!>
A BOUNTIFUL CLASS PACK TO ENJOY ALL SUMMER
Grab up to two of our special sale 25 Class Passes for only £275 each, a whopping £50 discount from the normal price, and load up on enough classes to carry you through an amazing SUMMER practice! Limit two 25 Class Passes p/p.
Use Promo Code JUN2125
Buy 25 Class Pass!>
_________________
* Summary Terms: Enjoy one full year from date of purchase to activate. Once activated, the 13 CLASS PASS (60 day expiry) and the 25 CLASS PASS (120 day expiry) can, if needed, be extended for 6 months from the original expiration date for a nominal fee (currently £20). Passes are valid for use at both our Canary Wharf and London Bridge studios. Limit of 2 of each type of package per person. Additional discounts cannot be applied. Otherwise standard BYL terms and conditions apply. SALE ENDS WED 30 JUNE 2021.
Written by:BYL Team